Authorized Dealer of VHC Brands
Lasting Impressions and Ashton & Willow Quilts
Friends of Black Bear Quilts &
Nana's Farmhouse Primitives
********************************
HAND STITCHED PATCHWORK QUILTS
Click on QUILTS & MORE then the quilt set you like and check out our Special Discounts!
Here in the shadows of the Great Smoky Mountains, country traditions abound. The women of Appalachia, with little resources, have in the past created beautiful hand-stitched quilts,drawing inspiration from the Sun, Stars, Birds, and Amimals! Our quilts are reminiscent of those times.
The Black & Khaki DAKOTA STAR
The Finley
Celebrate America With The Victory King 6-pc Quilt Set
Special Low Price

(Just Click)
The Victory
Authorized Dealer of VHC Brands Lasting Impressions Quilts
is our Featured Quilt for May!
Choose your TACOMA QUILT & ACCESSORIES from the Dropdown Box
We offer special savings with our
SUPER SAVINGS COUPON 20% off our Featured Quilt
We are not allowed to advertise this discount!
We will Email you the Coupon Code for our Featured Quilt Add this Coupon Code to the blank box when you check out and save 20%!
"Beautiful quilts not only warm your feet, they also warm your heart!"
Have a log cabin in the mountains? Or want the same cozy feeling in your own home? This bedding is perfect for creating that warm fuzzy feeling for cool mountain evenings!
We can help you put together a beautiful, relaxing room. Once you have these items in your home I know you will absolutely love them! Check out our matching throws, pillows, and window treatments
Shipping Charges are on us with a purchase over $99!
Shipped within the lower US
States
(Sorry, we are not set up to ship Internationally
)
We ship via UPS with a tracking number to assure you items arrive promptly. Items will be shipped in 3 to 5 business days after purchase. Our quilts are so popular that sometimes an item will be on backorder. If this happens, I will email you promptly to discuss your options.
Should you have a question, please contact us. We are here to serve you! We will answer your Email ASAP!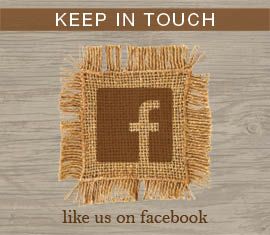 Click on the Facebook Button at left of page
Ain't nothin gonna come up today that me and the Lord can't handle

!
Features

Victory 6-pc Patriotic Quilt Super Special King Set! *An American Celebration*
$241.00 $199.00

Tierney Quilt Collection
$17.95-$198.95

Summerhill Quilt Collection
$17.95-$198.95

Elysee Quilt Collection
$12.95-$198.95

3pc Danson Mill Quilt Set
$159.95-$259.00

3pc Teton Star Quilt Set
$159.00-$259.00

3pc Dakota Star Quilt Set/Black & Khaki
$159.95-$262.95

4 pc Montgomery Quilt Collection
$177.00-$192.00

Nicholas Super Special 5pc/6pc Quilt Set
$199.95-$299.95

Lewiston Quilt Collection
$18.95-$329.95

Patriotic Patch Quilt & Accessories
$8.95-$329.95

Tea Cabin Quilt & Accessories
$8.95-$329.95

Kettle Grove Quilt & Accessories**** Currently Unavailable
$12.95-$329.95