Authorized Dealer of VHC Brands
Lasting Impressions and Ashton & Willow Quilts
Friends of Black Bear Quilts
Nana's Farmhouse Primitives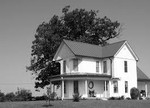 ********************************
HAND STITCHED PATCHWORK QUILTS
ALWAYS 10% or MORE OFF!
EVERYDAY!

The Bigger Your Set, the More You Save!
FREE SHIPPING!
(On Orders $99 or More)
Here in the shadows of the Great Smoky Mountains, country traditions abound. The women of Appalachia, with little resources, have in the past created beautiful hand-stitched quilts,drawing inspiration from the Sun, Stars, Birds, and Animals! Our quilts are reminiscent of those times.
JULY
QUILT OF THE MONTH
Click Picture to choose your pieces from the Dropdown Box & use
Coupon Code NANA20 for 20% off your entire order!
****Vibrant Colors of Burgundy Red, Browns & Ivory****
**Hand Quilted in a "Turned Log Cabin Block" Pattern**
Perfect For Hibernation
The Dakota Star Collection

A Black & Khaki Story Told With An 8-Point Star in The Center; Surrounded By a Feathered Star Pattern.
The Kendrick

A "Courthouse Steps" Strip Block Pattern in Gold, Chocolate Brown & Dark Red.
The Kendrick is on SALE! Just Click On Above Picture!
The Victory Collection

Celebrate America With The Victory Collection
Authorized Dealer of VHC Brands
______________________________________

____________________________________________________
"Beautiful quilts not only warm your feet, they also warm your heart!"
Have a log cabin in the mountains? Or want the same cozy feeling in your own home? This bedding is perfect for creating that warm fuzzy feeling for cool mountain evenings!
We can help you put together a beautiful, relaxing room. Once you have these items in your home I know you will absolutely love them! Check out our matching throws, pillows, and window treatments.
Shipping Charges are on us!
(with a purchase over $99!

)
Shipped within the lower US
States
(Sorry, we are not set up to ship Internationally
)
We ship via UPS with a tracking number to assure your items arrive promptly. Items will be shipped in 3 to 5 business days after purchase.
Please Note:
Our quilts are so popular that sometimes an item will be on backorder. If this happens, I will email you promptly to discuss your options.
Should you have a question, please contact us. We are here to serve you! We will answer your Email ASAP!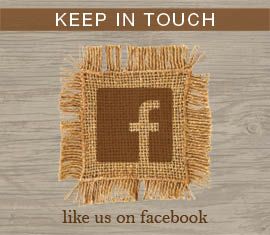 Ain't nothin gonna come up today that me and the Lord can't handle

!
Features

Wentworth Quilt - New Times, Old Traditions with 1/4" Pin Tucks at Every Seam
$149.95-$299.95

Wentworth Classic 3-pc Set - "Modern Trip" Pattern with Pretty Shams in Blacks, Tans & Cremes
$263.85-$379.85

Fletcher Collection - "Wedding Ring" Patchwork Quilt + Many Accessory Choices
$10.00-$299.95

Rochelle Twilight Blue Classic 3-pc Set - Vibrant Twilight Blue with 2" Ruching for Fabulous Texture!
$129.95-$179.95

Rochelle Solid Creme Classic 3-pc PLUS Build Your Own Bedroom!
$129.95-$179.95

Priya Ruby Red Classic 3-pc Set - Trendy Paisley Design!
$109.95-$149.95

Carrington "Throw & Pillow" Bookworm Set
$74.90-$129.85

Dakota Star Collection - A Black & Khaki Story Told with 8 Point Star in Center - Surrounded By a Feathered Star Hand Quilted Pattern
$10.00-$198.95

Victory Collection - An American Celebration in Red, White & Black
$10.00-$134.95

Dean Collection - Intricate Black & Tan Piecework Creates a Stunning Feathered Starburst - New for Fall 2015!
$10.00-$299.95

Douglas Collection - Vivid Fall Colors of Red, Green, Blue & Navy Plaids for 2015!
$10.00-$198.95

Westport Collection - Hand Quilted Americana Patchwork Bedding - "Log Cabin Block" Pattern
$10.00-$198.95

Ninepatch Star Collection - A Pattern of Patchwork Stars & Bars in Burgundy & Khaki
$10.00-$198.95

Tallmadge Collection - "Log Cabin Block" Pattern in Green, Tan & Brown
$10.00-$198.95

Bluehill Harbor Coastal Collection - Features A Paisley Clamshell Pattern in Tranquil Autumn Blues
$10.00-$299.95

"SIMPLY BLESSED" Burlap Pillow Cover 16"x 16" Add a Blessing to Your Life!
$19.95

Kailani Coastal Collection - Colorful Strips of Seersucker Fabric in Various Sizes
$10.00-$198.95

Kadence Quilt Collection - SUPER CLOSEOUT SALE! - Lowest Prices Ever
$0.00-$114.95